ARE YOU CONSIDERING BUYING A NEW HOME?
HERE ARE A FEW BASIC STANDARDS TO CONSIDER



It's an absolute must for your REALTOR® know your neighborhood market inside and out.
Every neighborhood is a micro-market and your agent needs to have their finger on the pulse. The local community, school locations, transportation, along with many other factors play a big role in real estate values. I understand the value of being in the right neighborhood from so many perspectives…including that of a parent, I want what is best for my family, and it is only understandable that you would want me to value your needs as much as I value mine.
Break the mold as far what you think of Real Estate agents! As an Accredited Buyer Representative you will find that I may even talk you out of many homes and guide you to one that is right for your investment and family needs.
I won't sell you a house, but I will help you buy one. As a certified Accredited Buyer's Representative I'll keep your head on and your emotions out. I'll keep you focused on not just your functional requirements, but your lifestyle plans and make sure this home is going to meet your needs and is within your budget.
Three showing minimum. You're not buying it unless you've seen it at least three times!
The first showing is about getting a feel for the house…does it feel like home?? Yes!! Well that's your emotions talking. The 2nd showing is about your 100pt inspection looking at more detail – does your furniture fit? Is there adequate storage? What are the neighboring properties like? The 3rd time is to get a second opinion from friends/family. Buyer's remorse? No chance. You need to be completely happy in your new home, and my job isn't done until I know we have succeeded in finding that special place that says "I'm home!"
Home inspections are mandatory!
There are so many reasons to get a home inspection. The obvious being to make sure the house isn't falling down. But there are other reasons as well. Our job is to do what we can to protect you and your investment. It's called due-diligence. I'll provide you with a list of reputable home inspectors who will make sure things are A-OK before we make the final purchase.
When you buy a home with me, I provide you with a 1 year Home Warranty! Incredible coverage for your peace of mind.


It is always nice to know that there will be no surprises when you move into your new home and it is important to me that you know you are well looked after, even after you are settled. My home warranty program covers you for one full year from the day you take possession of your new home.
No Contracts before you are ready to buy the home of your dreams! You are free to stop working with me at anytime.
I don't believe in forcing you to continue to work with me if you're not happy. But I'll do everything I can to ensure you are. I'll work hard for you to prove that I am one of the best home buyers in the business and by doing so, it's my belief that I'll earn your trust in my guidance and recommendations. I'm here for you, pure and simple.
House Hunting Excu

rsions and Stress Free Home

Shopping

!



This is the fun part of buying a home! Once you have made the decision to take the exciting step to purchase a new home you want that process to be as smooth as possible. You want to obtain the best quality home at the best price point with minimal stress. Your family comes first, and nothing is more important than the purchase of your family home! That's where I come in!
Many people don't understand the services of an Accredited Buyer Representative (ABR®) are available to them at no cost to assist them in their purchasing decisions and guide them through the process. You wouldn't go to court without being represented by a lawyer...so why would you buy a new home without the representation of Accredited Buyer Representation that is provided to you at absolutely no cost?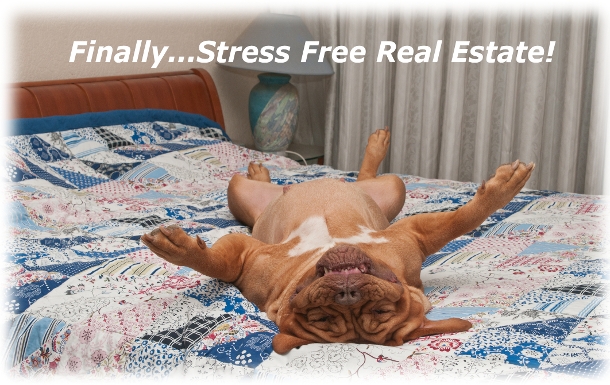 Once you have made a decision to purchase, and we have a quality list of homes chosen that meet your criteria and are within your price point, I will arrange a House Hunting Adventures package, set up the appointments and take you on a personalized tour of your selected homes. I do the work, and you enjoy the service!
I love working with my clients and look forward to helping you meet your real estate goals! Continue reading for more information about what ABR® representation can do for you, and when you are ready, please give me a call and let me help you with your search for your next home.
My Accredited Buyers Representative ABR® Service Assurance
I will help you complete your financing and inspections, and close on the transaction. My top priority is to make sure that your home buying experience is pleasant, cost-efficient, and successful. In fact, the entire experience might be down right fun!! Give me a call at 403-399-0809 or fill out my contact form below and I will be happy to represent you. Click here for more information on ABR® service.