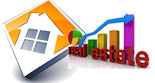 Whether you are buying or selling your home or property the end goal is for you to make the greatest possible deal that is in your best interest. If you are in the market to sell your home, your goal should be to secure the highest possible price for your home. Conversely, when purchasing you want to be able to obtain the finest quality home you can find that meets your personal family needs at the lowest possible price.
The question is, how can you be sure that you will achieve these goals and ensure there are no hidden surprises that will surface that will derail your intended success of buying or selling?
There truly is a lot to consider, especially when you are dealing with finances that under normal circumstances, involve the most significant investments of your lifetime.
Let's explore the world of Real Estate and take some of the mystery out of what can be very confusing and difficult decisions.
I'm a Home Seller – How Do I Find The Right REALTOR®?
First and foremost, it is always wise to interview more than one REALTOR®. Let's face it, as much as there is a strong code of ethics that govern how REALTORS® perform, there are those in the business that may not have your best interest at heart. There are those who will price your home at a price that will allow them to sell your home quickly rather than advising you to price your home more to your benefit and being a little more patient given all the current market circumstances.
Conversely, there are those REALTORS® who will recommend a price much higher than market value in a bid to convince you that they have the ability to get more money for your home, subsequently convincing you to hire them. Often, the pricing reality is somewhere in between the two.
Let's make one thing crystal clear. The correct selling price of a home is the highest price that the market will bear. A well trained and experienced REALTOR® who is doing their job ethically and correctly will help you determine the right price based on current market trends.
Keep in mind that market trends can change on a dime and it is important that you have a REALTOR® who is constantly evaluating the market; keeping you appraised if and when you need to adjust your selling price to stay competitive. The key is to stay competitive while not staying listed for an extended period of time and at the same time ensuring you do not undervalue your home.
So what ideals do you look for when selecting a REALTOR® that will meet your needs? First, personality! Remember, the person you select is your representative. Are they open and responsive to your needs? Do you feel they truly have your personal interest at heart rather than simply being anxious to complete another sale? Are they technology savvy? What avenues do they have to advertise your home to the marketplace other than the standard Multiple Listing Service (MLS®)? You can often get an excellent read on the personality of a REALTOR® by visiting their web site. Take the time to explore each potential candidate's web site before contacting them for an interview. Are they willing to come to your home and give you an appraisal and not just ask you questions over the phone? In other words are you important to them? Will they work hard to help you get the most out of your home to help you prepare for your future goals? Are they the type of person who will constantly keep you updated on the showings of your home and spend the time to conduct open houses to help market your home?
A good REALTOR® is not just someone who advertises how many homes they have been able to sell. A good REALTOR® is someone who is willing to spend the time to help you achieve your personal goals. In the end, the most important benefit for your REALTOR® is the referrals they receive from you to help them make their business grow, which brings up one more vital part of interviewing your REALTOR®. Go to their website and check for testimonials. See what other clients say about the agent you are interviewing, and finally, ask your potential candidates for references if you have any doubt. There is no better way to determine the true potential of your REALTOR® than talking directly with someone who has worked with them in the past!
Natasha Eden – Urban Real Estate Services 403-399-0809