Testimonials


When choosing a real estate professional, get to know their history!
Below, you'll find some references from a few of my past clients.
I am so grateful for the opportunities provided to me and consider the satisfaction of my clients to be my greatest achievement. I am grateful for the high volume of repeat business and referrals.
Call me today - I'd love to add you to this growing list!
My goal is to make the process of buying, selling, or owning a home efficient, enjoyable and rewarding for you. See what my clients have said about my real estate services...
Client Testimonials
Estelle F. - Chestermere, AB
Professional ! Personable ! Knowledgeable !

We had tried selling our house previously but found the whole experience daunting, difficult and had little or no support. We contacted Natasha after seeing her ads on Facebook and looking at her clients comments on her website.

I'm so glad to say that everything we read was true, we couldn't of expected anymore from her as our agent she helped us through the whole process and not knowing anything about the home selling/buying steps she was patient and gave us the best advice possible.

She sold our house in Two weeks! and also helped us buy our next home

She is always ready and willing to help going above and beyond! She's a real Diamond in her field and I would thoroughly recommend her again and again!

Thanks Natasha
Charl Johnson - Calgary - Architect + Senior Project Manager (PMP) at MHPM Project Managers Inc.
I have been associated with Natasha for several years now and got to know her as a dedicated, hard working and passionate person where her clients needs come first. I can recommend Natasha's service at any time and you will be rewarded with a warm, honest and prompt service.
Umer Naeem - Facebook Post
I have recently made my home transaction with her, at first I was reluctant to sell my house through her organization but the way she managed everything was simply mind blowing, I am extreme honored and happy with her strong follow ups and she sold my house in better price of Airdrie location too.
I strongly recommend to have trustworthy people like her and team for your house selling and buying. Thank you so much Natasha for everything.
You are simply awesome!
Hans and Anne Karlsen - Chestermere
Our experience with Natasha as a realtor was very satisfying. She went above and beyond our expectations as a realtor. She never tired giving us the best service possible. She was relentless to make sure that we got the best price for the sale of our home. We would highly recommend Natasha to sell your home. You will be extremely satisfied as we were. We will use Natasha again if the need arises.

Hans and Anne Karlsen

Sandra R. - Chestermere, AB
We met Natasha last year when she agreed to show us a house 4 hours before having an open house on the same day...most realtors would have asked us to come during the open house, but not Natasha! We told her we were curious so she had no expectation that we would be buying that day or any time soon. We were warmly welcomed and she was super friendly, courteous and was eager to learn about us though gave us no pressure and was extremely patient. A few months later we contacted Natasha again to begin our search in earnest and we were so happy we chose her! Natasha new the properties she showed us, she recognized our priorities and matched our wants and needs. She even pointed out when our want lists changed without us realizing!! Very attuned to what we were communicating, I can't think of an other realtor who would have picked up on this. Natasha always answered our phone calls and texts or emails almost immediately, showing us we were her priority!! We have moved through the military 9 times in 30 years and it took our last move to find her...it is a pleasure to work with her and we would do so again if it wasn't for the fact that Natasha found us our dream home already! Professional, friendly and very knowledgeable about Chestermere...Thank you Natasha!
Gurpreet Deol - Calgary, Area Manager CIBC
Natasha is a phenomenal professional with clients best interest always at heart of what she does. Truly an individual with outside the box thinking mentality and one that makes house hunting a true adventure.
L & D M. - Chestermere
Thank you again Natasha for everything. We are so very happy with what you doing for us. We both really appreciate everything and think the world of you. You are just so awesome.
- L. & D. M.

Mike Peterson - Chestermere
Natasha Eden helped us big time with a very difficult property to sell and she got the job done with her knowledge and determination!!

If we decide to sell or buy there's only one person we know will get it done and make us happy!
Charles - Toronto
Natasha was awesome to work with, she spent tons of time working with me to get the deal done, and I know she was very busy. I would recommend her to anyone.
Best regards,
- Charles... Toronto
Ken & Chantelle - Calgary
I am thankful to our friend to have recommended Natasha who is a consummate professional. She knows her business and the area. She gives generously of her time, her knowledge and herself. Natasha has shown us countless houses and spent countless hours with each of us. She represents her community extremely well.
She is smart. She has a wonderful engaging style and manner. I cannot imagine a better real estate specialist. I do imagine that all clients who work with her recommend her to others ….placing her surely at the top of the list.
We will refer you anytime we can.
Wish you well, and thank you.
- Ken & Chantelle, Calgary
Rehana V. - Calgary, AB
Loved working with Natasha. She is great at listening to your needs and gives her honest opinion when asked. A great realtor and would recommend her to any one looking for one.

Thanks Natasha. We loved working with you!
The Van Twest Family
Britney & Jeff - Calgary
Our experience with Natasha was superb. Natasha is very professional, knowledgeable and helpful, and having her represent our property was a pleasant undertaking during a stressful time. We would highly recommend her to others in Calgary area. She most assuredly deserves the title of "Most Referred Real Estate Agent"
Thank you,
- Britney & Jeff Signal Hill, Calgary
Tony Montana - Calgary
To: Natasha
It is with a great pleasure that I write this little thank you note for Natasha. I got to know her by a couple friends who already had a wonderful experience with her. I was sick and tired of my present Realtor because she didn't care much about my needs and feelings; she just wanted to get the commission without working much. Natasha had the people skills and the type of personality that is easy to get along with and most importantly, she tailors a plan based on the client needs. That is why she is successful, because clients get exactly what they are looking for. On the top of that, she is quite professional and knows how to represent the client. She looks for the best deal and takes it as personal. It was a very nice experience working with her. With her one gets not just a real state agent but also one can get also a friend…
With gratitude
- Tony Montana New happy house owner
N & N A. - Calgary
Natasha,
We want you to know that we are happy the way you do your marketing and do the followup with feed backs and provide us with your suggestions... Thank you Natasha...
- N. & N. A.

Wayne Pedersen - Calgary
Excellent realtor and person I highly recommend Natasha.
- Wayne Pedersen
Jackie Shannon - Calgary
Awesome lady and very great at selling and purchasing homes. Very personable!!!
- Jackie Shannon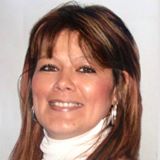 Kelly Lyric - Calgary
Natasha is professional, knowledgable and passionate. I highly recommend her to my friends, family and clients.
- Kelly Lyric
Muluken M. - Calgary
Natasha Eden is an exceptional Realtor! This is my first property I have purchased in my life and Natasha made this experience the best by far.
Natasha`s knowledge of the area and her candor were greatly appreciated. She listens to what you are looking for, rather than trying to tell or steer you in a direction that may benefit her in one way or another.
Also something that I admire and respect most is her sincerity which created a trust factor critical to the process.
Natasha was a paragon of patience, especially considering I didn't seem to always know what I wanted. The proof of her abilities is how much I am enjoying my new home. It was a great pleasure working with her.
Best regards,

- Muluken M.

Steve Stanislavski - Calgary
Selling our home through Natasha was easy and fast. She also helped us find a great deal on a house with a big lot. Just what we were looking for. Natasha is courteous, knowledgeable and very professional – an excellent realtor.
- Steve Stanislavski
Gertruda & Henryk - Calgary
Natasha is an exceptional Realtor. This is the third property we have purchased in our lives and Natasha made this experience the best by far. Natasha's knowledge of the area and her candour were greatly appreciated. She listens to what you are looking for, rather then trying to tell you or steer you in a direction that may benefit her in one way or another.
Also something that we admired and respected most was her sincerity. That created trust between us that was critical for us.
We may never purchase another real estate in our lives, but we will remember her, and we'll gladly recommend her to our children and grandchildren.
God Bless You and thank you,
- Gertruda & Henryk